Have a workation at La Pandilla!
Every year, more and more people look for places where they can work remotely. In a world where we are so easily connected, and you can work from anywhere, why not come and work in Ibiza? Enjoy a wonderful living environment and the island's mild weather, wellness, sea and sun.
We believe that remote working can boost your creativity, productivity and overall happiness. Whether you're a digital nomad or a start-up, it's a great way to escape the routine, busy city life, find inspiration, improve your well-being and take this experience back home.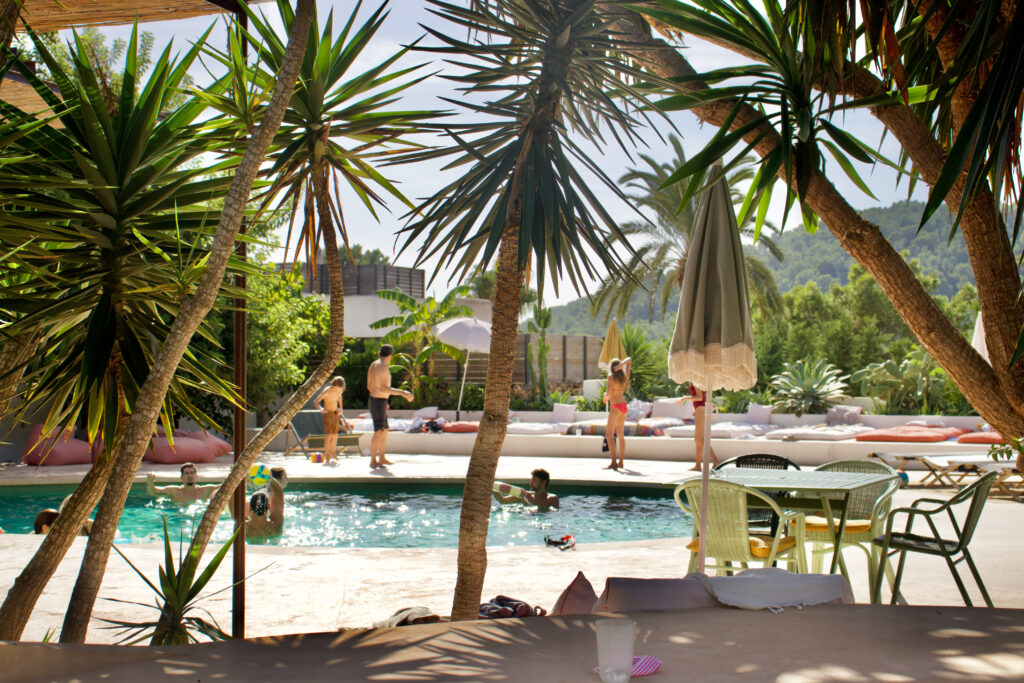 Settle down in La Pandilla for a few days or longer, alone or with your co-workers in a calm working environment, walking distance to the sandy beaches, the beautiful natural park of Les Salines and at the same time in proximity to the airport and Ibiza city.
We created individual and group remote work full-board offers that include:

– Minimum 3 nights stay in one of the casitas (individually or to share)
– Access to our common spaces for co-working (poolside, Comedor)
– High-speed internet connection
– Breakfast, lunch and dinner package
– Daily 1 hour yoga class and access to the swimming pool
The offer is available for dates between 15 December 2022 to 15 April 2023.
Starting from 99€ / person per night